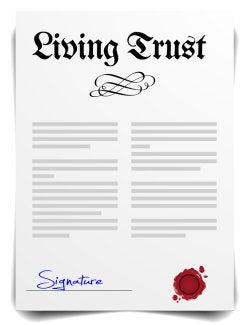 You may already know that every adult should explore the basics of estate planning with an estate attorney near Tracy and Manteca. Although a last will and testament is often the first document that comes to mind when one is thinking about estate planning, a revocable living trust could be just as important. A living trust is a legal document that establishes control of any assets placed into the trust. For many people, setting up a living trust makes good sense for financial and practical purposes. Consider talking to a living trust attorney to find out if this arrangement could be right for you.
Would You Like to Retain Control of Your Assets?
A living trust may be appropriate for you if you're looking for a way to plan for the future while currently maintaining control over your assets. When your attorneys establish a living trust, you are named the trustee. In other words, you aren't forfeiting control of your assets just yet. In the event that you pass away or are declared incapacitated, control of the trust is transferred to the trustee whom you have designated.
Is Privacy Important to You?
When a decedent's estate goes through probate, his or her financial affairs become a matter of public record. If you value your privacy, you can speak with an estate planning lawyer about creating a living trust, which will never become a publicly accessible record. This is an attribute of living trusts that may be particularly attractive to individuals with substantial wealth and those who are known to the public, such as elected officials.
Could Your Heirs Benefit from Avoiding Probate?
Many people consult a lawyer about establishing a living trust because they want their heirs to avoid the probate process upon their death. Probate can take months to finalize and in the meantime, heirs may need financial assets to take care of funeral costs and other expenses. When your successor trustee assumes control of the living trust upon your passing, he or she can distribute assets in a matter of weeks.