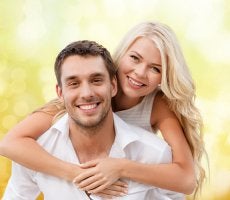 When you begin early estate planning near Tracy or Livermore , you have the opportunity to thoroughly protect your assets and ensure your dependents' financial security. Visiting an estate planning attorney to draft a last will and testament, health care directive, trust, or powers of attorney is a very prudent financial decision, and something that can be done at any age. Here is a look at some valuable estate planning tips for people in their 40s or younger.
Start as Early as Possible
Many young people believe they don't need to worry about estate planning because they don't have a high net worth, or have few assets. In truth, it's almost never too soon to start thinking about basic estate planning. Even if you only have debts and no assets, estate-planning documents will help your loved ones handle your finances after you're gone. Additionally, you never know when you might become seriously injured or ill. A living will and power of attorney allow you to designate someone you trust to make important medical decisions for you if you're unable to make them yourself.
Focus on the Basics
When you're under the age of 40, you only need to focus on the basics of estate planning. Your estate planning attorney should advise you that you can most likely do without certain more complicated estate planning documents, like trusts and probate documents. The most important components of your estate planning when under 40 are a health care directive, life insurance, a last will and testament, and a durable power of attorney. These documents will ensure that both you and your family are protected should something happen.
Use Experienced Estate Planning Attorneys
While many companies sell estate planning kits online or in bookstores, you shouldn't try to complete such complicated documents on your own. Your family might find out at the worst possible time that they don't hold up in court, or that information is missing or unclear. You should instead visit an experienced estate-planning attorney who is familiar with estate planning for those under 40.