Estate planning is a wise decision for all adults, no matter their age. Estate planning in California or elsewhere in the country involves designating your assets to beneficiaries, to be paid upon your passing. A lawyer in Tracy can help you with the estate planning process and answer any questions you may have.
Who Requires Estate Planning?
It's a common misconception that an individual should only consult a lawyer about his or her estate if significant wealth is involved or if a serious medical diagnosis has recently been made. In fact, all adults should work with a lawyer to address these matters before there is an urgent need to do so.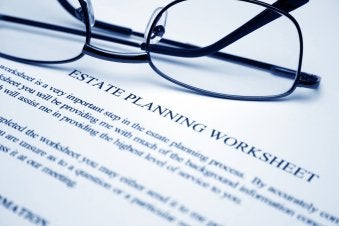 What Does Estate Planning Involve?
There are many facets to estate planning. Your attorney can draw up a last will and testament to specify which beneficiary should receive which of your assets. You can specify beneficiaries for any assets you have—ranging from life insurance benefits to retirement accounts to jewelry. Estate planning also involves designating who will handle matters after your death , such as paying your final debts and distributing the assets. With estate planning, you can make your final wishes known with regard to burial options. Additionally, your lawyer can walk you through the process of deciding who will care for minor children. Under California law, should you pass before all of your children have reached the age of 18, they are legally unable to care for themselves and manage their own property. You'll need to appoint a guardian to do so. Your lawyer may recommend establishing a trust for minor children.
Who Should Be My Executor?
The executor of your will is an individual who is responsible for ensuring that your wishes are carried out and your assets distributed according to the will. Your executor should be organized, efficient, and capable of handling these matters. Many people designate their spouse to serve as executor.
Do I Need a Living Will?
Estate planning also involves creating a living will, or an advance directive. This is a legal document that specifies your wishes with regard to healthcare decisions in the event that you become incapacitated. For example, you may specify whether you wish resuscitation efforts to be made. With help from your attorney, you'll designate a healthcare proxy to execute your living will.