A skilled lawyer can help you handle a number of complicated aspects of life. Whether you're looking to plan your estate or hold another individual legally responsible for your injuries, it's a good idea to hire an attorney. However, not just any lawyer will do—you need to find a skilled attorney who can adequately represent your interests. Here are a few factors to consider when hiring a Tracy lawyer .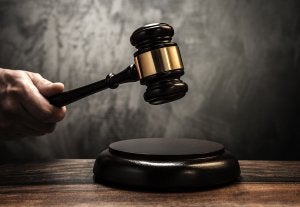 Specialty
It's impossible for any one person to have comprehensive knowledge of all facets of the law. When hiring an attorney, it's important to look for depth, not breadth. If you need to draw up a living will, for example, an attorney who focuses on estate planning will serve your needs better than a lawyer who works primarily in criminal defense. The more focused your attorney is, the better equipped he will be to assist you.
Experience
As with any other field, experience is very important when it comes to law. An attorney who's been around for a few decades is likely to achieve a better result than someone who is just getting started. Generally speaking, an experienced attorney will have a much better understanding of how court proceedings go and how to avoid common mistakes.
Reviews
Experience alone may not be enough—it's also important to ensure that your lawyer is actually good at what he does. The internet is an excellent tool for finding attorneys and evaluating their past performance. When browsing a lawyer's website, consider looking for a "reviews" section that features testimony from past clients. If the attorney has done a good job in the past, there's a good chance he'll do a good job for you, too.
Success Rate
Going in for an initial consultation is great for gauging your attorney's personality and asking direct questions about his expertise. During the consultation, you might ask the attorney about his recent cases and overall success rate. If the attorney has won many cases that are similar to your own, he could be the right attorney for you .