Can you get compensation for a dog bite?
Next Steps After Dog Bite Tracy, CA
Dog Bite Injuries: Understanding Your Case Assessment
Being the victim of a dog bite is frightening and can also trigger medical bills, emotional suffering, and permanent scars. If a dog bites you, you may need to contact a personal injury lawyer to seek compensation for your expenses and prolonged pain and suffering. When you visit a lawyer in Tracy or Livermore , the first step in determining if you should consider filing a lawsuit is a case assessment. Here is what you should expect.
Assessment of the Circumstances
Your lawyer will start by asking you to explain exactly what happened when you were bitten. Your story must demonstrate that you were bitten in an unprovoked attack and that the dog's owner should have had a reasonable expectation that the dog could become violent. If you did anything to provoke the dog, even if you were playing a seemingly harmless game, then your ability to get compensation for your injuries could be diminished. In terms of the dog owner's knowledge of his or her dog's aggression, if the dog has bitten someone before, there is a reasonable expectation that the dog may become aggressive again. Sometimes, it is difficult to prove that a dog owner is negligent if the animal has never previously bitten anyone. Your lawyer will also want information about where and when the bite occurred, and if you were on private property, if you had permission to be there.
Assessment of the Damages
During your case assessment, your personal injury lawyer will also review your medical bills and any other costs you incurred as the result of the dog bite, such as lost wages for time missed at work. If you received permanent scars as the result of the bite, this prolonged impact of your injury may shape the kind of damages your injury lawyer seeks. Your lawyer may also seek punitive damages and damages for pain and suffering you experience as the result of the bite, such as the stress caused by a permanent scar or a new phobia about dogs that is affecting your life.
Easy Ways to Document Dog Bite Injuries
Litigation regarding dog bite injuries isn't as common as auto accident claims. Because of this, not all personal injury lawyers have experience handling these cases. Since the damage from a dog attack can cause substantial, lasting consequences for your finances and health, it's essential to work with a lawyer in Tracy or Livermore who does have experience in this area. Get in touch with an attorney as soon as possible to discuss how you can support your claim with documented evidence.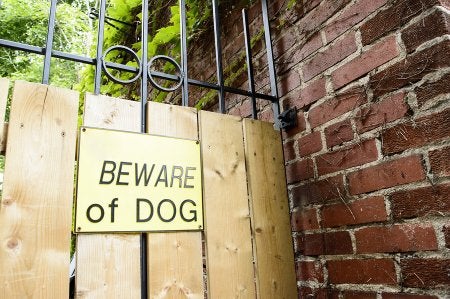 Get medical help.
A dog bite should always be considered a medical emergency, even if the bite wound doesn't appear to be severe. Dog bites are notorious for transmitting infectious diseases, and the wound may be worse than it looks. Additionally, going to the ER or urgent care clinic immediately is an easy way to document your injuries and their cause. Remember to tell the nurse and the physician that your injuries were caused by someone else's dog. Ask them to record that fact in your medical record.
Call your local animal control agency.
Get in touch with animal control officers right away to report the incident. Give them as much information as you can about the dog, the location of the attack, and who owns the dog, if you know this person. Ask how you can obtain a written copy of the incident report.
Take pictures of your injuries.
While waiting to be treated at the hospital, take lots of pictures of your wounds. Place a common object next to each wound to document its relative size. A quarter or credit card would work well.
Keep track of your missed work days.
If you expect to miss time at work, ask the ER doctor to write a note to that effect. Even if your employer doesn't require a note, it will be helpful for your case. Keep track of each day you miss, the wages you would have earned, and whether any of your benefits were affected. Your injury lawyer needs copies of all of these documents and logs.