Accident attorneys serving Tracy and Livermore typically handle cases in which a plaintiff sustains injuries and financial losses as a result of someone else's negligent or intentional actions. For instance, a drunk driver might run through a red light and strike the victim's car, causing brain injuries, fractures, and lacerations. Cases such as this are fairly straightforward, but not all plaintiffs were in good overall health prior to the accident. This can make litigation more complicated, although an attorney can still help the plaintiffs receive the compensation they're entitled to.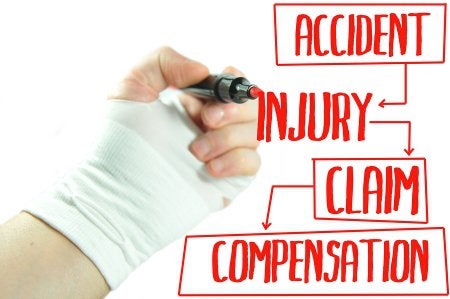 Disclosing Pre-Existing Conditions
In order for an injury lawyer to represent a plaintiff's best interests, he or she needs to be fully informed of the circumstances of the accident and how the plaintiff's health was affected. It probably isn't necessary for plaintiffs to disclose every detail about their medical history. However, they should discuss pre-existing medical conditions that might have been affected by the accident, such as orthopedic impairments or mental health disorders. It's best to be upfront about these issues in court, so that the attorney for the defendant cannot argue that the plaintiff attempted to conceal information.
Identifying Pre-Existing Medical Conditions
In some cases, plaintiffs might not realize that they had a pre-existing health problem before the accident. For example, a car crash won't cause osteoporosis, but it can cause weakened bones to easily break. This means that the defendant won't be on the hook for paying for the plaintiff's bone health medications, although he or she should be liable for the cost of medical care for the fractures. Another pre-existing condition that might not have been previously diagnosed is degenerative disc disease. This occurs when the discs in the spine become weakened and compressed, and more vulnerable to physical trauma. A car crash can cause a disc to rupture. It's the responsibility of the physician to determine which conditions were pre-existing, and which were directly caused by the crash.
Finding Evidence of Worsening Health
Personal injury lawyers can help their clients secure compensation for damages stemming from the worsening or aggravation of pre-existing health conditions. The plaintiff's medical records will be invaluable in proving exactly how the accident caused additional harm. The lawyer may also hire an expert witness to testify about the exact way the accident worsened the pre-existing condition.