If you aren't sure whether you should set up a trust or if you have never made a will, it's time to visit an estate planning lawyer in Tracy or Manteca. A seasoned lawyer can explain complex estate planning structures, review your unique situation, and offer effective legal guidance that protects your best interests . Remember to bring a list of your questions to your consultation with the will attorney.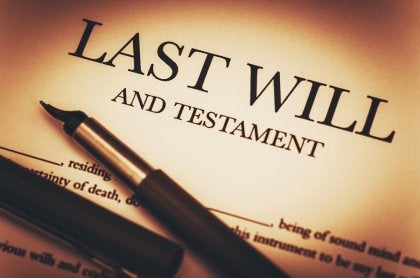 Benefits and Uses of Wills
A last will and testament is a legal document that ensures that your wishes are carried out after your death. It is possible for a will not to be enforced if it was created improperly, which is why it's always advisable to have a lawyer create this document for you. You may already know that wills can identify the beneficiaries who will receive your assets after your death. You may also select secondary beneficiaries to receive assets in the event that your primary beneficiaries did not survive you. One advantage of wills is their versatility. In addition to bequeathing your assets, you can use your will to identify a guardian for your minor or disabled children. You can even specify the person who should take custody of your pets. When you have a valid will, you can have the peace of mind that comes from knowing that your wishes will be honored even after you pass on.
Benefits and Uses of Trusts
Like a will, a trust is a legal document. However, it can be used to manage assets during life and after death. Most of the time, setting up a trust does not eliminate the need to create a valid will. Your trust might not include all of your assets. Plus, you'll still need your will to designate a guardian for your minor children and name an executor for your estate. The primary benefits of setting up a trust include protecting your assets from creditors, minimizing estate and gift taxes, and, after you die, distributing assets to your beneficiaries in a way that bypasses the probate process.