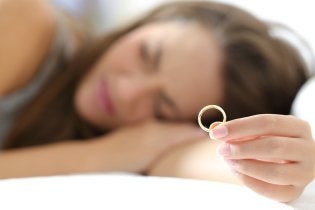 Estate planning for residents of Tracy and Livermore should involve periodic updates when life circumstances change. The birth of a child, the death of a family member, and the decision to divorce are all circumstances that warrant changing one's estate plan. Because estate planning is an intricate area of the law, it's strongly recommended that individuals who are divorcing consult lawyers who handle estate planning matters.
Create a New Will
Now that your marriage has ended, it's doubtful that you would want to leave your assets to your ex-spouse. You'll also likely want to change your executor, if you previously designated your ex-spouse as your executor. Visit a lawyer to draw up a new last will and testament. Be sure to revoke your old will, either by literally tearing it up or by including a statement in the new will that revokes all previous wills.
Designate Legal Guardians
If you have minor children, you will need to designate a legal guardian for them in the event that you die before they turn 18 years of age. Be aware that unless the other parent has also passed on, the court is likely to award full custody to him or her. However, it's still advisable to name a legal guardian for your children just in case you and your ex-spouse die or your ex-spouse may be considered an unfit parent.
Create a Trust
Talk to your estate planning attorney about establishing a trust for your minor children. By setting up a trust, you can designate a trustee other than your ex-spouse to manage the funds until your children come of age. You can even set conditions on the distribution of money from the trust. For example, you may want your children to have access to money for college, but would prefer that they not have access to their full inheritance until they're more mature. You can set up trust in accordance with these wishes.
Check Your Life Insurance Policy
If you previously named your ex-spouse as your beneficiary of your life insurance policy, you will need to change this information through the insurance company, not through your will. Call the life insurance carrier or visit its website for change of beneficiary forms.