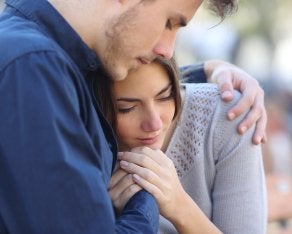 After the loss of a loved one, you may decide to visit a personal injury lawyer located in Tracy or Manteca. A personal injury lawyer may be able to file a lawsuit on behalf of your family if it is determined that your loved one may have died due to another person's negligence. This type of lawsuit is known as a wrongful death claim. Attorneys can file wrongful death claims after any type of fatal accident that may be attributable to negligent or intentional reckless actions. These might include motor vehicle collisions, medical malpractice, and product liability cases.
Plaintiffs
If you have a lawyer file a lawsuit on your behalf, then you are the plaintiff in the case. A lawsuit can have multiple plaintiffs. However, state law sets restrictions on who may be the plaintiff in a wrongful death claim . Generally, the plaintiffs are the close surviving relatives of the decedent. In California, wrongful death claims may be filed by the decedent's surviving children, spouse, domestic partner, or issue of deceased children. If the decedent has no surviving issue, then the plaintiff of a wrongful death claim may be anyone who would be entitled by intestate succession to receive the decedent's property. Other individuals may also be eligible to file a wrongful death claim, including the decedent's putative spouse and the children, stepchildren, or parents of the putative spouse. Since wrongful death law is complex, it's best to consult an injury lawyer about whether you may be able to file a lawsuit.
Defendants
A personal injury lawyer will determine the appropriate parties to name as defendants. If the decedent was killed in a car accident, the defendant may be the other driver. However, the manufacturer of a faulty car part might also be a defendant. If the defendant was killed as an alleged result of medical malpractice, then the defendants might be the attending healthcare staff and the hospital.
Damages
Under California law, the plaintiffs may be able to recover damages—or compensation—for their personal losses and for losses to the estate. Losses attributable to the estate may include funeral expenses, medical bills, and lost wages. Damages for the personal losses of the plaintiffs may include the loss of anticipated financial support, the value of household services, and the loss of love, affection, moral support, and guidance.