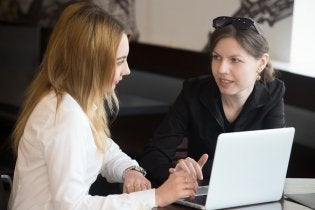 There are many aspects to estate planning near Tracy and Livermore. A lawyer can help you by preparing your last will and testament, drafting your advance healthcare directive, and finalizing other important documents. However, it's important not to overlook another key aspect of estate planning : Discussing your decisions with your adult children. Some parents prefer to discuss estate planning with each adult child separately, while others prefer to disclose this information during a family meeting.
Decide Which Information to Share
Meet with your lawyers to finalize the details before broaching this topic with your children. Decide ahead of time whether you will share specific information, such as the amount your children might expect to inherit. If so, it's typically best to underestimate this amount, just in case your living expenses are greater than you plan for. Or, you might only wish to tell your adult children that they will have an inheritance without specifying a dollar amount. This is a decision left to your discretion; however, keep in mind that if you have established trusts for your children, it may be wise to explain the basic structure of the trust.
Discuss Family Heirlooms
If you have jewelry or other family heirlooms to pass down, you have the right to decide who will receive which item. However, you may wish to bring up this issue with your adult children to prevent any future disagreements. You can always have your estate planning attorney amend your will to reflect your children's preferences. For example, one child might prefer to receive antique furniture, while the other may be more interested in family historical records.
Explain Practical Considerations
Even if you prefer not to tell your adult children exactly what they can expect to inherit, it is a good idea to let them know that you have made a will. Let them know where they can find your important documents in the event of your death, who will administer your estate, and what steps they must take in the aftermath of your passing. Consider writing a list of people they can contact, such as your estate planning lawyer and financial advisor.