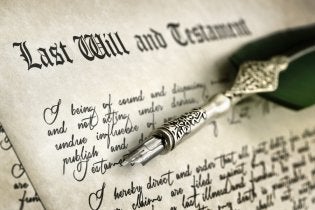 Establishing a will is an important step for everybody, but one simple mistake can prevent your final wishes from being carried out. Fortunately, it's easy to avoid these mistakes—as long as you know what to expect. Working with an estate planning attorney near Tracy can help you steer clear of these common will errors:
Neglecting to include all of your property. If asked to name everything they own, most people would probably forget to include a few things. If your will does not include a residuary clause and you do not list everything you own, your will is considered incomplete and your remaining assets will be disposed of by the state. Meeting with a will attorney will help you ensure that all of your assets are accounted for and that nothing is overlooked.
Failing to appoint the right executor. Choosing an executor to administer your estate is one of the most important aspects of drawing up a will, so make sure that you select a trustworthy individual. In the event that your executor is no longer the best person for the task, you will need to alter your will and select a new executor.
Forgetting about estate taxes. When drawing up a will, many people neglect to take estate taxes into account. While you may assume that your estate is not worth enough to be taxed, you should still talk to a will attorney to determine which of your assets are taxable. Estate tax laws change from time to time, so an attorney can ensure that you are kept up to date on the current regulations.
Include all beneficiaries. Before you establish your will, you should take some time to determine who your beneficiaries will be. While you can change your will later, for the sake of convenience it's best to decide who you wish to include. Generally, you should not have witnesses who are named as beneficiaries in your will.
Failing to update after major life changes. If you have gotten married or divorced, welcomed a child into your family, moved, or started a business, that change should be incorporated into your will. It's easy to put off these adjustments, but the sooner you change your will, the sooner you will have peace of mind.