Estate planning is often thought of as matters pertaining only to the drafting of a last will and testament. But in fact, estate planning near Tracy may also involve making provisions for the continuation of your business and planning for your own future. Estate law is a complex area. When it's time to organize your affairs, turn to a lawyer with expertise in estate planning.
Taking Care of Your Family
There are many ways in which estate planning can benefit your family. Often, when a loved one passes on, the surviving family members experience financial difficulties, which can be compounded by the will being stuck in probate. A skillful estate planning lawyer may be able to use state laws to your family's advantage, such as by enabling them to receive partial payments while they wait. You can accomplish much more with your will than just distributing your assets. If you have children under the age of 18, you can use your will to designate their guardian in the event of your death. Of course, it's customary for spouses to name each other as the guardian in the event of a death. However, you can also name a secondary guardian, such as an adult sibling, aunt, or uncle in the event that both you and your spouse pass on before your children become adults.
Planning for Your Future
An estate planning attorney can help you express your personal preferences in the event that you become physically or mentally incapacitated. You can designate durable healthcare powers of attorney to make medical decisions in accordance with your preferences. You can also have a living will drafted, which will specify which medical treatments you want or don't want in the event of certain circumstances.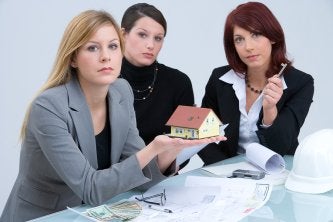 Facilitating Succession for Your Business
Many small business owners rely on estate planning lawyers to help them plan for the succession of their businesses in the event of death. If you own a small business, planning these matters in advance will spare your loved ones the burden of deciding what to do about your business.