Even the gentlest of dogs can inexplicably attack a person and inflict serious injuries. Puncture wounds, nerve damage, and infections can lead to significant medical expenses, lost wages, and pain and suffering. After a dog attack, you can find the help you need at the office of a seasoned personal injury lawyer serving Tracy and Livermore. Your lawyer will ask to review your medical records and documentation of your losses in order to provide effective guidance on your case.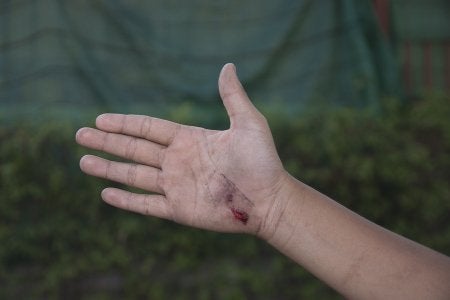 Puncture Wounds
Given how friendly most dogs are, it's easy to forget that they have very sharp teeth. When a dog attacks, the puncture wounds can penetrate deep into the tissues, inflicting significant pain and damage. As soon as you've gotten away from the dog, you should tightly press a clean cloth or bandage to all of the puncture wounds to slow the bleeding. Many dog attack victims must receive sutures in the hospital to close the wounds. To help your personal injury lawyer substantiate your case, you may choose to take pictures of your wounds.
Nerve Damage
Long after the puncture wounds have healed, you might still experience painful symptoms if the dog's teeth inflicted nerve damage. Nerve pain can be debilitating and it's often accompanied by numbness, tingling, or burning sensations. You may also have muscle weakness in the area. Since nerves regenerate very slowly, these symptoms may affect you for months to come.
Infections
As your personal injury case progresses, you should periodically update your injury lawyer regarding any changes in your health. For instance, many dog attack victims develop secondary infections from the bite wounds. If you experience worsening pain, increasing redness and swelling, or an abnormal, foul-smelling discharge from the wound, you need to seek prompt medical attention. It's crucial to treat the infection before it can spread to the bloodstream.
Emotional Injuries
It can be emotionally traumatic to be attacked by a dog. You may find yourself becoming irrationally fearful when you see or hear dogs. In severe cases, dog attack victims are reluctant to go outside the home because they fear another attack. Consider speaking with a mental health counselor about these issues. Let your lawyer know if you're receiving psychiatric care, as you may be compensated for these expenses.